At Motive Power Industries (MPI), we are focused on consistently delivering quality motor vehicles to all of our clients. Moreover, we are also fully committed to acting in a socially and environmentally responsible manner when manufacturing our products.
Our vision at MPI is to consistently produce quality, innovative products while also being socially and environmentally conscious and responsible. We also believe in providing stellar after-service and the importance of maintaining high customer satisfaction. In order to achieve this vision, all of our employees and shareholders work with a winning attitude, strive for perfection, and act with integrity.
At MPI, not only do we want to create and deliver market-leading products with our cutting-edge technology, but we also wish to impart the joy and passion of riding to all of our customers!
Motive Power Industry and the PGO brand were founded in 1964 in Taiwan. From 1972 to 1982, PGO partnered with famed Italian scooter manufacturer Piaggio on developing technological and design innovations. In 2006, Jack Wang Group and China Development Industrial Bank jointly invested in PGO, injecting new financial capital into the company and thus allowing PGO to move confidently into the future.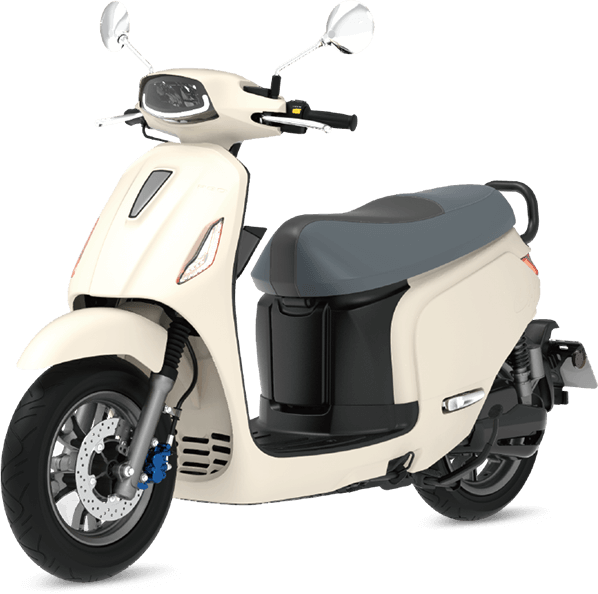 facing the internationalization of the competitive environment and the evolution of social values, industrial development is also facing new challenges.
Award TAIWAN EXCELLENCE 18 years in a roll and also won the 2020 SILVER AWARD.
Today, Motive Power Industry is led by an expert management team which oversees the day-to-day operations of the company's seven different departments: Design, Manufacturing, Procurement, Quality Assurance, R&D, Sales and Services. Here at MPI we sincerely hope to create unique, quality products that will bring joy and a sense of fun to each and every one of our customers.